Oh, you're here......come in, come in. Can I get you a coffee or tea? Would you like cream and sugar? I'm so glad you stopped in! Come on in and take a peak!


This is my old office, the place I used to create in,
the one I shared with the Big Guy, my husband of 21 years. I had to stop sharing with him when he started complaining about the mess I left behind. I don't think he appreciates how creative people work......we need stimulus, stuff, color, texture.....stuff! So, I have been out of a creative space to call my own for about a year now. But, let's face it, that doesn't stop a creative person because creative people can create anywhere or anytime. That's because we're creative. We're inspired all the time!
We're inspired by color.
We're inspired by shapes.
We're inspired by textures.
I believe that when we surround ourselves with beautiful things, it makes the world a better place to be. God created beauty to tickle our senses. Since I am in the floral industry, I try to translate that into my work. I am determined to make sure that the average person can buy fabulous flowers that complement any garden or home at a price that is too good to resist. I work with a number of different chain stores to create unique designs that will inspire the average person to take home a Spring Planter.......
or a Christmas poinsettia........
to beautify their homes and create a feeling of joy and well being. Check out my website to find out more about my work
http://www.darvonda.com/
.
Here's a stash of my supplies.
I use these to create new planters to sell at you're local Big Box store or garden center. I've collected bits and pieces from all over the place.
Open one drawer and you'll find inspiration for Christmas.
Pull down another box and you'll find ribbons and bows in a wide range of colors.
If I need a colorful accent for a Spring basket, it's sure to be in here somewhere.
This room has gotten way too small, though for all my samples. It's a good thing we'll soon be moving to the new office. I just can't wait!
Here's my brand new creative space.
It's big, it's open, and it's got a great view !
That's the Big Guy's office right across the hall.
I had a tough time picking out the colors, though. I was going for a sophisticated, European sort of look.
The guys have been working hard to make sure the finish is just perfect.
We've even put Danny Boneduce to work doing some community service hours......hopefully he'll straighten up and fly right! Move in date: September 19 th! Woo hoo! I'm excited.
For now, this is my creative spot.
It's cozy sitting out on the deck in the early morning with a warm cup of coffee and a fresh muffin. Ok, I'll admit, the muffin comes from the McDonald's down the street but does that really matter? It's fresh and warm and delicious and it comes with a coffee for only 49 cents. I can't be bothered to turn on the oven for 49 cents. And because I didn't have to bake it from scratch, I have time to do my blogging!
Well, I hope you enjoyed this virtual tour. And I hope you drop by again some time soon!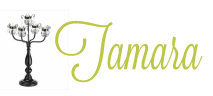 16 Comments »