Yesterday was so much fun, peeking into so many creative spaces, I was overwhelmed by all the creative women out there in blog land! Just in case you don't know, Brenda over at
http://thebrendablog.typepad.com/
is having a "Where Bloggers Create" tour that you should really check out! So many good ideas......so little time to implement!
Well, I thought that perhaps some visitors might be interested in finding out a little bit more about the greenhouse industry and what sort of creating goes on before your bedding plants even hit the garden center shelf. First of all, you might be surprised to find out that our industry is very heavily "Guy" oriented. When you go to the horticulture shows in Europe......it's all men manning the booths. Not too bad for me, that's for sure!
Imagine dinner with this exciting crowd of industry specialists, and me the only woman :)
Perhaps you've heard of the California Pack Trials held every year in the spring. It's a big tour that attracts all sorts of growers from greenhouses all over North America to come out and check what's new in the market. Every year there are new breeds and colors to choose from which can make things a bit difficult.
Should we pick this
......or how about that.....?
You can really see that there are a few too many men running our industry when you get a look at all the marketing that's out there at the shows. Take this poster, for example, meant to sell new geranium varieties........
probably wasn't a woman who designed this ad. Probably wasn't a gardener, for that matter. I'm not sure these girls have a clue what a geranium is!
Now, if you saw this set of posters in your local garden centre, would you be excited to buy?
"she Looks . . . she Shops . . . she Buys . . . " and:
" . . . he Pays". First of all, do these people look like they've ever seen the business end of a shovel? I know that it's often the guy who pulls out his wallet when we get to the till but come on! This is just silly.
Anyway, I love going to the shows. We always try to get out and see the local garden centres,
stay in interesting Bed and Breakfasts and generally just try to fill our senses with color, shapes and textures.
It's all just wonderfully inspiring!
And if you ever see me dressed in high heels, leather jacket and heavy make up, crawling around in my garden like this lovely lady......
well......you'll know I've gone over to the other side!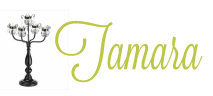 4 Comments »