Some of you may be thinking that my job is a little boring and stressful, after you hear some of the trials and tribulations of greenhouse life but, in actual fact, my job is quite glamorous! That's my story and I'm sticking to it. The Big Guy and I fly off to exotic places all the time, looking for the next "IN" thing to introduce to the market. How can that NOT be glamorous? I have to admit though, all that travelling tends to really mess with my head some times. After a few hours in Business Class sipping champagne, I start feeling like Ivana Trump and that really spells trouble!
On a recent 5 hour stop over in Las Vegas, on our way to a horticulture show in the States, the Big Guy and I grabbed a cab at the airport and whipped out to the Strip for dinner at the Venetian. What would you rather do, sit in an airport for 5 hours waiting for your next flight or catch a cab and go out for dinner? Well, we made the obvious choice and once we arrived, we wandered around the hotel, doing a bit of window shopping, watching the gondolas meander by in the canal, just generally chilling out "high roller" style. That's when it happened.....I got an idea
......uh oh......look out everyone.....Tamara's got an idea......it's probably a little over the top.....this can't be good.
See this chandelier in the lobby at the Venetian?
Isn't that just the most FANTASTIC thing you ever did see? Doesn't it make you think "Phantom of the Opera"? Wouldn't it just be the coolest thing to do my little Angel's wedding in a "Phantom of the Opera" theme? She eats, sleeps and breathes music. She loves all things classical. I'm sure she'd love the whole idea just as much as I do. I probably shouldn't mention that the idea came to me in Vegas, though. I don't think she'd approve.
So, how do you go about making a "Phantom of the Opera" themed wedding work without it looking, well, too over the top? First of all, you drop the "Phantom of the Opera" part and just focus on the Chandelier idea. Too bad though, because I was really looking forward to getting the Big Guy to dress up as the Phantom and walk around greeting all the guests wearing a black cape and white mask.
Next step, figure out how to add the chandelier into as many aspects of the plan as possible. I can't reveal all my secrets at this time, as the wedding has not yet taken place but, I do feel that I can discuss how we added it into the invitations since those have been sent and are now a part of public record.
The invitation was the first critical piece in putting together a perfectly planned and executed party. It was necessary to get together a crack team of design specialists to carefully pull together all the intricate parts that make up the final masterpiece. You will need a credit card so you can order your chandelier rubber stamp and envelopes on line. It will also be necessary when buying out all the Metallic Onyx colored paper available within a 35 mile radius of your home.
To begin with, you must precisely cut each piece of paper meticulously by hand.
Not a millimeter too big or it won't fold properly. Not a millimeter too small or it won't fit all the other parts.
Next you must stamp the design carefully onto each card. Too much pressure applied to the stamp ends in a messy disaster. Too little pressure and the design doesn't show up.
You can see the intense concentration my little Mini Me had to endure to make a perfect impression every time.
On to the embossing powder station. This step is critical and requires a very talented and deft hand. Also, you must make sure not to drop any of the precious powder outside of the powder catching container, aka. the baking pan, or it will all be wasted.
I'm so glad I finally found a good way to put my baking tins into use because they certainly have never seen a cake batter in their lifetime!
Now comes a very tricky step.
This step is where you blow very, very hot air over the embossed stamp until the powder melts into a shiny consistency. Let me say that again, this is very, very hot air. DO NOT, I repeat, DO NOT do this on a painted window sill.......it makes the paint peal. I should know because I tried it. Now I've got to repaint my window sill before the wedding. Also, DO NOT, I repeat, DO NOT do this on an unprotected lino floor. The lino will melt! TIP of the WEEK: use a music book that you find handy on the piano to protect the linoleum from harm. It's summer time, no one's practising right now anyway.
And this is the messy part. Find someone who loves shiny things, sit him down at the island in the kitchen, hand him some glitter and double sided tape cut into strips and let him go crazy.
If he's a 13 year old boy, he may complain a little but if you press him hard enough.....or if you bribe him with Coke, he'll keep going till the job's done.
Oh ya, don't forget to invite his cousin over to help him. He'll love you for it.
Once all the parts are together, including the engagement photo you paid an arm and a leg to have so artfully taken, add the Invite, Menu card and the RSVP. After you've licked all the envelopes shut and labeled them with custom address labels, go to the post office and buy stamps. Of course, that little rhinestone you add for the final touch of glitz brings it into the over sized realm and you have to pay double to mail it.
I'm really happy with the result! I think I'm going to make the church programs and the reception programs match the invitations. That's only....... 200 more to go!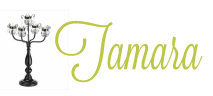 2 Comments »