I have an announcement to make. It's a big announcement, so listen up.....
I just turned the big 4 0. I've reached the the halfway mark of my life. There's no more going back. The wrinkles are only going to get deeper from here on in. But, you know what, I'm OK with that. Want to know my secret, why I could care less about turning forty? Well, it's because I feel like I'm already 50 so it's great to be reminded that I'm only 40. Isn't that just brilliant?
Now, when I turned 30, the Big Guy and his brother's Macho Man and Slim Jim got together and built me a patio and garden. They just worked like eager beaver's for a couple of weeks to "get 'er done" for my party. So, with my 40th fast approaching, the Big Guy decided that we should build a new one at the new house.
Boy did they every work hard, but this time without Macho Man. He was out at the new greenhouse, sitting in the Caterpillar, smoothing out all that re-grind for our fabulous new driveway. He looks so good driving the Caterpillar, just like a Marlboro Man Cowboy type but without the horse!
Oh wait, that's the Big Guy and that's a Forklift. He looks like the Marlboro Man too, just without the full head of hair.
My new Garden looks great and so does the Big Guy, especially when he's running around helping me organize a party.
"What can I pick up for you from the store? Do you need any ice? Let me light those candles for you...." Wow! I should have parties more often.
The girls put out 40 balloons for me along the road to signal the big event. Wasn't that nice of them?
Actually, it was my idea and my fingers are still killing me from tying all those dumb things to the line. Mini Me almost passed out from blowing so hard and so long.
As I looked around at all my peeps last night I thought "Aren't my peeps just great?!"
There's nothing like a well attended back yard barbecue to make an old lady like me feel loved. I don't know how many hugs I got last night or, for that matter, bottles of wine, but I had a great time.
I think it might have gotten a little wild at one point but I don't actually remember.
The cops are still sitting out front....
There seems to be a lot of open beer bottles lying around......
And my head is killing me. I hope I didn't do anything I might regret later.......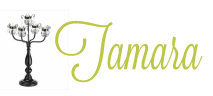 7 Comments »