I am so excited, my son Junior and I took time out of the busy mum season to go shopping together for a new suit. Lately, Junior has been dressing a little too casual for church, in my opinion and I finally convinced him that this was a good time to go to the mall because of the summer suit sales that are on right now.
It worked, to my complete amazement. I think it may also have had something to do with the fact that I offered to pay for half.....
Just for the record, I'm a firm believer in attending church in a full suit and tie. The Big Guy always dresses up for Sunday.
Look at him all gussied up and ready for the one hour morning sermon.......see that big book under his arm? He told his 92 year old grandmother that it was his new bible and he was going to take it into church on Sunday morning. She firmly told him that was just a little over the top! He had to assure her that it was only the old Websters Dictionary he was returning to his Mom and Dad. She was so worried he was going to look foolish in church, poor little thing. She may be almost blind from her cataracts but she sure knows what going on!
Danny Boneduce also wears a suit on Sunday and he's reasonably willing to do it.
I think he figures he looks pretty hot, kinda like P. Diddy, when he gets all dressed up. I can't think of any other reason why he puts his suit and tie on every Sunday morning without a fuss.
Anyway, I was so excited about this suit that Junior got.
He looks so handsome, don't you think? He was feeling pretty confident when he put the whole outfit on. He figured he could sell at least a million dollars dressed like this. Watch out Safeway, here comes Junior!
Hey look, there's me, Junior and the Big Guy looking very sophisticated in our Hugo Boss outfits. How did they get that picture of us?
I have to make a confession though, I've been hiding things on Junior lately. He takes a shower 2, maybe 3 times a day, using a fresh towel every time. One week it got so bad that I had 25 towels to wash (and the Big Guy and I reuse our towels)! So, I decided to give each of the kids a 1 towel per week limit. "Hang it up to dry" I said "Save the planet and reuse your towel". Junior protested loudly so.......I had to hide the extra towels. Wanna see where I hid them?
I've got this great Armoire in my bedroom that's just a perfect spot.
Does this remind you of that fabulous stack of fabric that we saw on the tour of Suzy's blog over at Georgia peachez,
http://georgiapeachez.typepad.com/?
Too bad I can't make anything quite as nice out of my towels.
I'm afraid he may have caught on to my hiding spot though.......the door was left open yesteday and a towel was missing!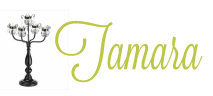 4 Comments »