Are you aware of the fact that BC gets a fair amount of rain. As a matter of fact, BC gets a whole lot of rain, especially down here in the Fraser Valley. Those rotten rain clouds gather our there over the Pacific Ocean and dump their load all over us so as to get over the Rocky Mountains and out into sunny Alberta. It can get down right depressing sometimes.
Lately, we've been getting a lot of rain and it's making things difficult around here. Can you imagine being out in the pouring rain the whole day picking garden mums that need to go to market? When it's good, sunny weather out, these pots weigh about 10 pounds.
After 3 straight days of heavy rain they probably weigh more like 25 pounds each.
It's a real hard work out to pack those carts.
Today was a big shipping day for us.
I'm not sure how many carts were packed up but it looked like an awful lot to me.
On a different note, the Big Guy is really getting into the wedding planning lately. He got this great idea that we should build a canal from here to the greenhouse,
kind of in the "Phantom of the Opera" theme. We've gotten a great deal on a used Gondola off Ebay
and we've hired an Italian Gondolier for the night.
He's going to ferry the guests from our place to the greenhouse while singing "O Solo Mio" to set the mood.......
Just kidding! But it was a good idea, don't you think?

Actually, this was a driveway the Big Guy was working on before all the rain started.
Doesn't it look like a canal, though? He assures me that it will eventually be my access to work. I think he's trying to make sure I can get in to the office as easily as possible.....I won't be able to make any more excuses why I'm not there.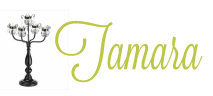 4 Comments »