I got a call the other day.....it was the school......would I consider having the class barbecue again this year?......how could I say "no"?.......all those disappointed teenagers with nowhere to go......I agreed to it immediately.


After I hung up, Opera Diva tells me that this class, her class, is the biggest in the school right now. There will be over 70 kids in grade 11 coming for the big shindig. And, of course, it's to be held on the first Friday after school starts. Add that to our Fundraiser dinner and Wedding, all to be held in the next 30 days. I think I need to call in for back up.
I'd better call in the Big Guns for this one.
This is my sister who is, as she likes to constantly remind me, "twice the woman" I am. Now, you can't ask for a better sister than her, especially when it comes to organizing a barbecue. No one has ever, ever left one of her parties hungry. And she makes it look as easy as a walk in the park. Ask my other sister Rosa over at
http://rose-gardendiary.blogspot.com/
, right Rosa?
I'm a little concerned about what to do if it rains.......
this is my back yard right now.
I can see it allready......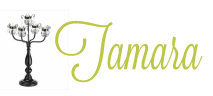 3 Comments »