Today I was busily searching through my old photos to find a good picture of my "creative space" for the big tour that Brenda is having over at thebrendablog
http://thebrendablog.typepad.com/thebrendablog/
). We're going to get a chance to peek inside the spaces of bloggers out there in "blog land" starting August 24th. It sounds fun so, even though I'm new to blogging, I'm going to participate. My creative space is rather fluid since I am busy creating wherever I am, at anytime of the day, and in any situation. My brain is a strange and wacky place, sort of like Martha Stewart on crack! Some days I even tire myself out.
I was having so much fun looking through my old photo files, I got a little annoyed when the phone kept ringing at Darvonda (the secretary stepped out and I had to man the phones) regarding some silly little problems we were having with some of our deliveries this morning. 6 carts of mums fell out of the semi - truck and that resulted in backed up deliveries for hours at one of our American customers. What did they expect me to do? Call up Michael J Fox and take the Delorian back in time? I could smack the driver up side the back of the head just moments before he drove out of the loading dock so fast everything went flying out of the trailer?


As I went through those old jpegs I was impressed with all the travelling it looks like we've done over the years. Man, we've logged a lot of miles flying hither and thither, visiting other growers, attending horticulture shows, filling our senses with all the beauty this fabulous world has to offer. We travelled so much for a while there that our kids started writing us letters if they wanted to talk....
We found out that in France they speak french, eat a lot of cheese and generally don't take kindly to strangers. I think that's why they built the Eiffel tower so tall.
They were hoping that all those pesky tourists who visit would die of a heart attack on the elevator ride up to the top!
At the Louvre, I found out that the Big Guy doesn't actually like museums too much.
He'd had enough within an hour of arriving. I, on the other hand, took full advantage of the self guided tape recorded tour they provide......until the Big Guy changed the language settings to Italian! I got the hint.
Italy was a most amazing place full of architecture, history and art. The statue of David, the Last Supper, the cathedral in Milan were all magnificent!
We sat right across the street from this fantastic building, sipping coffee and eating apple pie at......you guessed it......McDonalds!
Now, of all the places we've been, Venice is my favorite. Who wouldn't love a place where you have to pay $10 for a can of coke and another $10 for permission to use a chair while you drink it?
If you ever go to Venice, take my advice and bring along your own chair.
Then there are the deepest jungles of the Amazon. Oh,what an amazing place that is. River's rife with crocodiles, trees bursting with birds of all colors and sizes. We were becoming such experienced travelers that we really blended in with the locals?
Hey, Big Guy, take off your shirt and show us your stuff....
We have also really gotten to love the sport of snorkeling. In my mind it's not really a sport. All that's required is to wear this goofy looking mask
and some dorky looking flippers,
find a nice clear spot and dive in.
Don't forget to take along an underwater camera so that you can take photos of just how dorky you look.
Has anyone ever wondered what it's really like in Egypt?
In my experience, it's hot and there's a lot of sand......
Oh yeah, and camels smell really, really bad! Make sure you don't visit during Ramadan because your private Egyptologist/tour guide will be suffering from dehydration and break into uncontrollable drooling when you stop for lunch.
If you ever get a chance to go to Rio de Janeiro, you should definitely check out
the Christ statue up on the top of Sugar Loaf Mountain. You may want to forgo the helicopter ride around the statue though,
it's the kind of trip that will make you wish you hadn't eaten such a big breakfast.
Now, just in case you are coming to the conclusion that we must really feel rested and relaxed when we come back from such amazing locals, think again. It takes a lot of energy to go down the Amazon river with a whole gaggle of tourists.
You will feel the need to take advantage of a river side hammock. As a matter of fact, you may need a holiday from your holiday...
By the way, can anyone guess where we are in this photo?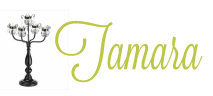 3 Comments »