DUE TO COST OVERRUNS ON THE NEW WAREHOUSE FACILITY, THE BIG GUY HAS SERIOUSLY CURTAILED MY OFFICE DESIGN PLANS.......
This is now my new IN BOX
My door
My desk
My chair
Look, I even had enough money left in my budget for a mini-fridge!
Here's a new way to save on electricity, Darvonda style.
(thanks to an anonymous contributor for these FABULOUS pictures......way too funny)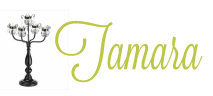 4 Comments »