It is amazing how much can happen in half a year! First of all, I realize that I'm not much good at blogging. Only one post so far, and me with so many stories to tell.

I thought I'd quickly update my readers, should anyone happen to check my "blog" out, on what progress we've made at the new greenhouse facility. First of all, most of the structure is complete. The roof leaks a bit, which makes the Big Guy really frustrated. Who's the Big Guy? He's the guy that makes all the really big decisions around here, the guy that gets things done. He's my main squeeze, the Big Guy!


Now, the Big Guy loves to just "get 'er done!" and that's just what he's been busy doing for the last 8 months. Laying concrete in the dead of winter? Any normal guy would wait till spring. Not the Big Guy! He goes out there and works his cute little petootie off until the whole thing's done.


Seriously, though, you've gotta drive by and see what we've been up to. The office structure is coming along nicely as well. We had such a hard time coming up with a distinctive look for the entrance and offices but it's finally coming together.
I will admit, I used paper from the scrapbook store to make a mock up of the exterior painting scheme.....but I think it worked out pretty fabulous!


At this very moment, we are busy getting a gorgeous driveway laid, courtesy of our wonderful Provincial Government, who has been grinding up the highway just down the way, and needed a place to dump their old asphalt. I can hear my brother-in-law, Macho Man, out there on the caterpillar, smoothing out the re-grind for a wonderful, dust free parking lot. What an excitement! Our poor neighbors were quite upset last night, though, because of the 100's of trucks that were noisily dumping their loads till 2:30 in the AM for a few days in a row. The Big Guy just told them he was doing his part in regards to recycling. The neighbors went away content that we are an environmentally conscious greenhouse.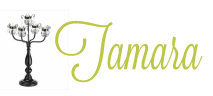 COMMENTS: »