I just love dressing up! It just brings out the kid in me. This is me in a park in China, wearing a traditional kimono and looking like a total dork. 100's of Chinese couples are stopping to snap my picture because, well, I'm not sure why. Maybe the sight of a blonde haired, blue eyed North American wearing a traditional costume made them laugh.....and they wanted to share that laugh with one of their top 5 friends.


So, when life just gets too busy/boring/overwhelming to handle, I go out there and organize some dress up FUN. I do it all the time, in my "over-the-top, Donald Trump" sort of way......and I just LOVE all my peeps that go with the flow when I plan something wild and crazy. Check it out!
I got this wild idea that we needed to spice things up at the greenhouse. Things were getting a little stressful and we needed a break. So, I organized a "Pirate" day at Darvonda. I called all the managers and told them "Tomorrow's dress up day! Get your best Pirate costume on and lets have a barbecue". Of course, they were all quite excited. Well, perhaps coerced would better describe it. But a few of my homey's really got into the spirit of things....
The Big Guy didn't need to be convinced at all. He was immediately on board because he knows what's good for him.
Then there's my right hand man, Plumber Boy!
Plumber Boy's been working with us doing sales and logistics since, well, since he quit plumbing a whole lot of years ago. He's my favourite plumber in the whole world....and he'd have been a pretty dog gone good Pirate in the old days. I can imagine him organizing a whole fleet of Pirate ships to set sale for the New World, full of goods to trade with the Indians and he'd make sure he never missed an appointment with the Natives, no matter what storms his ships would encounter. You 'da man, Plumber Boy!
Then there's Junior. He's the Big Guy's understudy, eager and ready to help out wherever he can.
If I tell him to dress like a Pirate because it's good for morale, he dresses like the best darn Pirate that ever sailed the seas. You did a great job, Junior. Keep up the good work.....and yes, those guns are AMAZING!
And then, of course, there's Macho Man.
He's so good looking, he doesn't need to dress up. But he sure does flip a mean burger.
Everyone got into the festive mood, even though the vegetarian pizza arrived 1 hour late. Unfortunately, most of our staff are vegetarians and hamburgers aren't in their diet. Try to imagine how difficult it is to organize a barbecue for vegetarians?! I must be a genius or completely crazy.


Even Mini Me got into the mood.....
I love my peeps! Aren't they the BEST?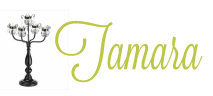 1 Comment »