I'm feeling some twinges of stress this morning......not much time for blogging......or cleaning.....or anything else for that matter. That's because of a number of things. Let me list them for you:
1. We're shipping Garden Mums (we've got a long way to go yet)
2. We're planning a fundraiser (less than 23 days away now)
3. We're planning a Wedding (less than 30 days away now)
4. We're building a new office (ONLY 8,000 square feet)
5. We're finishing off the new greenhouse (so many little details)
6. We're securing all of our Spring orders for 2009 (ugh!)
7. We're budgeting for the coming year (and everything's going up in price)
8. We're planning for a Wedding (less than 29 days and 23 hours and 59 minutes away now)
9. We're growing our Poinsettia crop for Christmas 2008
10. CHRISTMAS IS ALMOST HERE!
Here's a picture of a very small portion of our poinsettia crop.
We've got more than 100,000 6" pots in the rest of the greenhouses........I need a coffee!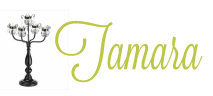 3 Comments »