Brenda, over at
http://thebrendablog.typepad.com/thebrendablog/
, asked me to blog a little bit more about what I do, what's this greenhouse business stuff all about because she wants to be "in the know" about these things........Are you sure you dare to go there Brenda?!
Well, this morning I thought, wouldn't it be cool to put some aerial shots of the greenhouses on today's post? I've seen the guys look up aerial shots all the time, to help our drivers have a better idea of how to approach the delivery docks at various customers. It can be very difficult to get around in the city in a Semi-truck so you want to know before hand if you should take the first driveway or the second driveway to access the loading bay.
You have very few options of escape once you accidentally turn into a dead end with a 52 foot trailer behind you. We've had to call in tow trucks once too often, thus we rely on Google Earth's aerial shots.
Here you have it, a birds eye view of the place where it all started, Darvonda.
This is an 18 acre parcel owned by my Father-in-Law. He was a young boy in World War II and he distinctly remembers digging potato peels out of the army garbage cans so they would have something to eat. He wanted to be sure that, if WW III happened, he would be prepared to feed his family.
Anyway, when I met the Big Guy, he was just 22 and had a full head of curly blond hair and some very tight abs. He was working for his dad building a new 10,000 square foot section to the greenhouses. Had I known back then that building greenhouses would become such a big part of my life I might have been a little scared but......I was young.....I was fearless.....I was in LOVE!
Since those early days we've expanded and improved, hired and hired some more.
Our greenhouse space is now getting close to 20 acres of Glass and Plastic and 20 acres of outdoor production. We used to have one customer, the United Flower Growers Auction, and now we have hundreds. We used to have no office and now we are working on a new 8,000 square foot office.
The new office is a little overly large right now, I'll admit, but it gives us room for further expansion........Did I just say that?! Further expansion?! Somebody slap me!
Anyway, our first land acquisition was at Brown Park.
This place was a dump when we bought it. The previous owner had been growing Marijuana and running it across the border along with his geraniums (why didn't we think of that?) so we had a huge clean up project on our hands with this one. We cleaned up the place and with a bit of elbow grease, things started to look pretty hunky dory. Now we produce 2 crops out of there, Poinsettias for Christmas and tons of bedding plants for Spring. What's the actual number of pots we can do there? I'm not sure......I'll have to ask the guys.
Next we bought a 12 acre field from an older couple. This was put immediately into outdoor Garden Mum production.
At the same time, we started planning on the future acquisition of their adjoining 20 acres. If you want to know more about that story, check out my very first blog
http://thegreenhousediaries.blogspot.com/2008_01_01_archive.html
. So, now that we are the proud owners of this new piece of land, we have more space than we know what to do with for more expansion.......did I say that again?! More expansion?! I must be going crazy! It's from all the paint fumes I've been breathing at the new office.
But here is the Big Guy, the love of my life, as I've know him since he was 22.
Always building something, always up to his eyeballs in mud.
Look at those strong, weathered hands........
what a contrast to that nice white bun I just brought him for lunch.
You're gonna wash your hands before you eat that aren't you?
Didn't your mother tell you it's not healthy to eat with dirty hands?
eeeeew, gross!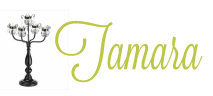 4 Comments »