Actually, the title of this blog is a little deceiving. It gives the impression that this entrepreneur has spare time in which to read. The true fact of the matter is, I normally must satisfy myself with a quick reading of Calvin and Hobbes in the bathroom while taking care of unmentionable business or reading a People magazine in the car while waiting at a red light.

All this being said, when Byron and I go on longer trips for conferences or sales meetings, I love to check out the book store at the airport. You'd think that I would go straight into the fictional section or maybe even the romance section, just to get a little respite from thinking about business and work. But no, I go straight to the Business section and get all excited about an autobiography of Warren Buffet or Walt Disney. I love to read books that will give me a little insight into how other people over the year's have dealt with the challenges that running a business brings.
Here's a smattering of books that I currently have on my bedside table from previous trips, some I've read from cover to cover and other's I thought were just too silly to finish but too expensive to throw in the recycling bin.

This book looked interesting
but somehow, the message was just too depressing.
Communicating with difficult people is tough enough already, I don't need to read about how much more difficult I could truly make it if I just try to use their wonderful suggestions. Once the book started talking about a gym and workout's, I couldn't continue. Exercise is too tiring, in my opinion.
This book was fascinating!
It was spellbinding from cover to cover.
The part about things being hopeless and how we should be determined to make them otherwise.......that's just sheer poetry, don't you think? Ok, I'll admit, there's no hot and steamy romance scenes in the book but it really was a great read if you're into entrepreneurial psychoanalysis.
Now this cover really got my attention while I was in the Vancouver Airport, waiting for a flight to Connecticut one day.
"How to be Brilliant". Well, who doesn't want to be brilliant? I definitely want to achieve at least an 8 out of 10 on the Brilliant scale, don't you?
After I read this quote I decided that the only Brilliant person involved with this publication was the editor who tricked me into buying this sorry excuse for a book. The best use for this one is in the washroom as recycled Toilet Paper but it's too rough even for that!
So there you have it, my most recent picks for a great read on your next vacation. I should probably get some rest, though, while I have the chance. Maybe there's a good autobiography on Lee Iacoca I can watch.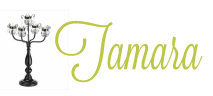 3 Comments »