More than 3 years ago now, the Big Guy and I made a big decision. We made an offer on a 20 acre property, just 5 minutes from our house, where we would be able to support our expansion plans for a new wharehouse/distribution facility as well as more greenhouse space.
We could never have imagined all the challenges that were ahead, when we signed the contract with the property owners that sunny day, so long ago. We were excited about the future and all the plans we had for the new facility.
Who could have imagined that we would lose a 10 acre field full of garden mums to Chrysanthemum White Rust a few months later and have to "deep bury" each of the 50,000 plants by order of the Canadian Food Inspection Agency, that dreaded government agency in charge of food and plants in Canada? That made things a little tough.
Finally this past September we were able to begin to break ground. But again, forward progress was slower than expected. October rains began and work on field preparation became very difficult. Roads had to be built around the perimeter of the foundation so that the cement trucks could drive in when it came time to pour the monolithic flood floors. November came and the foundations were not even poured. December arrives and temperatures are beginning to drop below zero. No one is willing to pour cement in freezing temperatures for fear of a future problem with the cement when it thaws.
What the contractors don't seem to understand is that we have no choice but to get this building up in time. There is no other option. The Big Guy begins to build a temporary tent to cover the propogation area so they can pour the floor under cover, even though the weather calls for the typical BC rain.
The first pour goes great, against everyone's expectations. But when Byron starts putting wheels on his temporary tent so he can move it over to the next section, people begin to wonder what he's been drinking. As they gently coax the tent over, something goes wrong and the tent collapses, all 10,000 square feet of it come tumbling down in a tangled heap.
The Big Guy is not deterred and begins re-building immediately. The second pour goes fantastic,
sheltered from another torrential rain. The next morning, we have a second slab of cement floors gleaming out from under the tent.
And then the wind starts to blow! Byron frantically tries to take the plastic roof off the temporary tent as fast as possible but, despite his efforts, the wind grabs the tent and throws it over in another heap of twisted metal.
And here we are today, the temperature has gotten as low as -7 overnight and Byron has been trying to keep the frost off the next section of floor to be poured tomorrow.
He's got a 40,000 square foot section covered up with black plastic and had kerosene heaters blowing hot air down a long tube underneath the plastic to stave off the frost. Did it work? Will they pour tomorrow? Can we get ourselves back on schedule and finish the greenhouse by the end of February?
We will have to wait and see what God has planned for us. At least we know that someone more powerful than we are is in charge. Just keep smiling, there Big Guy!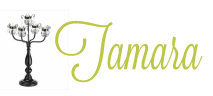 2 Comments »